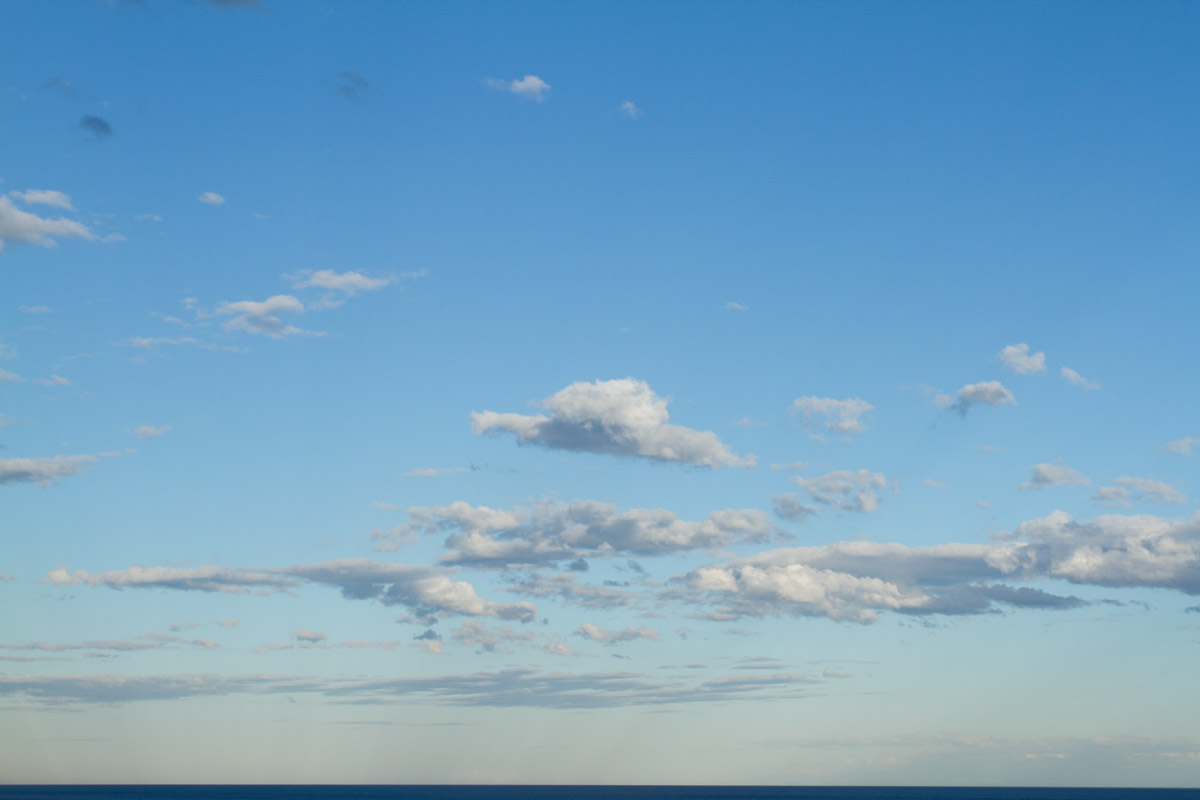 If there is one thing I know, it is the insatiable need for 3d artists to collect textures, models, backgrounds, hdrs, reference and just about anything else for their "libraries". Just incase you need it right? Given that I thought I would post some more skies for everyone to download. I have done this before just in case you missed them last time around.
About a month ago the sky was working for me so I stopped and took some shots. These were all taken in the afternoon with the sun behind me. If enough people want the raw shots I will upload them as well, let me know in the comments if you do.
There are about 70 shots in the zip which can be downloaded below. As usual these are straight off the camera, no post etc... Here are some of the shots I like most:
[gallery link="file" ids="1348,1350,1349,1351,1352,1353,1354,1347,1346"]
All the shot were taken on a 7D with 17-40L. For those interested these were shot in Coalcliff about ~60km south of Sydney, NSW  Australia.
You can use these where ever you like for free. Just let me know! I like to see where things end up!